Request A Free Consultation Today!
Why Choose The OKavage Group?
The Okavage Group, LLC is a licensed mortgage broker in Florida, South Carolina, North Carolina, Virginia, New Jersey, Pennsylvania, Georgia, Maryland, Colorado, and Delaware. Owned and Operated by Dan Okavage, working in the industry since 2002, with over 2000 closed loans and counting! Our office is located in St. Augustine, FL, but we can serve clients in all states that we are licensed in Florida, South Carolina, North Carolina, Virginia, New Jersey, Pennsylvania, Georgia, Maryland, Colorado, and Delaware.
Clients count on us for expert advice on loans backed by government-supported entities (GSE) such as FHA, VA, USDA, and Conventional loans. We also have Jumbo loan outlets and piggyback loans (first and second purchase loans) for those clients with Jumbo qualification concerns. The Okavage Group, LLC also offers Non- Qualified mortgage options (Non-QM) for clients with challenging finances regarding underwriting.
With over 300 Five Star Reviews on Google and Zillow, we welcome you to read more about why clients choose us time and time again.
Learn More
Expert Advice
For other loan types, work with the professionals at the O'Kavage Group for advice on conventional mortgages, jumbo mortgages, and non-qualified mortgages. We also help clients understand any mortgage insurance requirements.
Personalised Customer Service
We take a great deal of pride in treating each and every customer as we would want to be treated. Our clients represent more that just a single mortgage; they are a client for life. Our philosophy and the secret to our success are very simple: Throughout the loan application and closing process, we consider our client's interests above our own.
Contact us
Contact us today to discuss your needs and to learn more about all the options available for a loan that meets your requirements. When you need the help of a mortgage broker, we hope to be the group you call upon for the rest of your life.
Testimonials
Dan O'kavage worked very hard to ensure my loan went smoothly. His work was also noticed by our real estate agent, title company, and insurance company so much so that our insurance agent and title company want to use him for their own home purchase.
Daniel Surles
Dan worked with me when my original lender backed out unexpectedly two days before commitment date. He worked with agents and helped me buy my home.
Chuck Kleinberg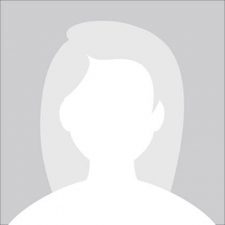 Being in the industry, it's expected that purchasing a home is a no brainier; well that very well was not the case when it was my turn, but working with Dan changed that all around. Holding my hand through the process, I am very thankful for Dan's professionalism!
Monica Santiago
Get Your Free Consultation Today!
Speak with a broker at The OKavage Group to find out how we can get you into your dream home